Share feedback
Thanks for sharing your feedback!
This manual describes how to get started with the Bankfeed product and how to carry out your daily transactions.
Bankfeed permission sets
If a user working with Bankfeed does not have the SUPER permission set, then the Bankfeed permission set must be assigned.

Bankfeed user Role
In the standard Accountant role, actions and links to records and documents are added
additionally.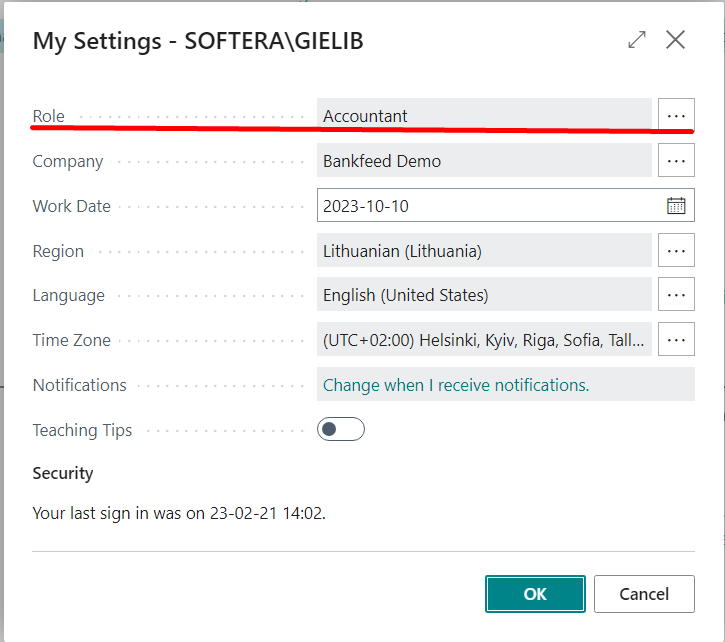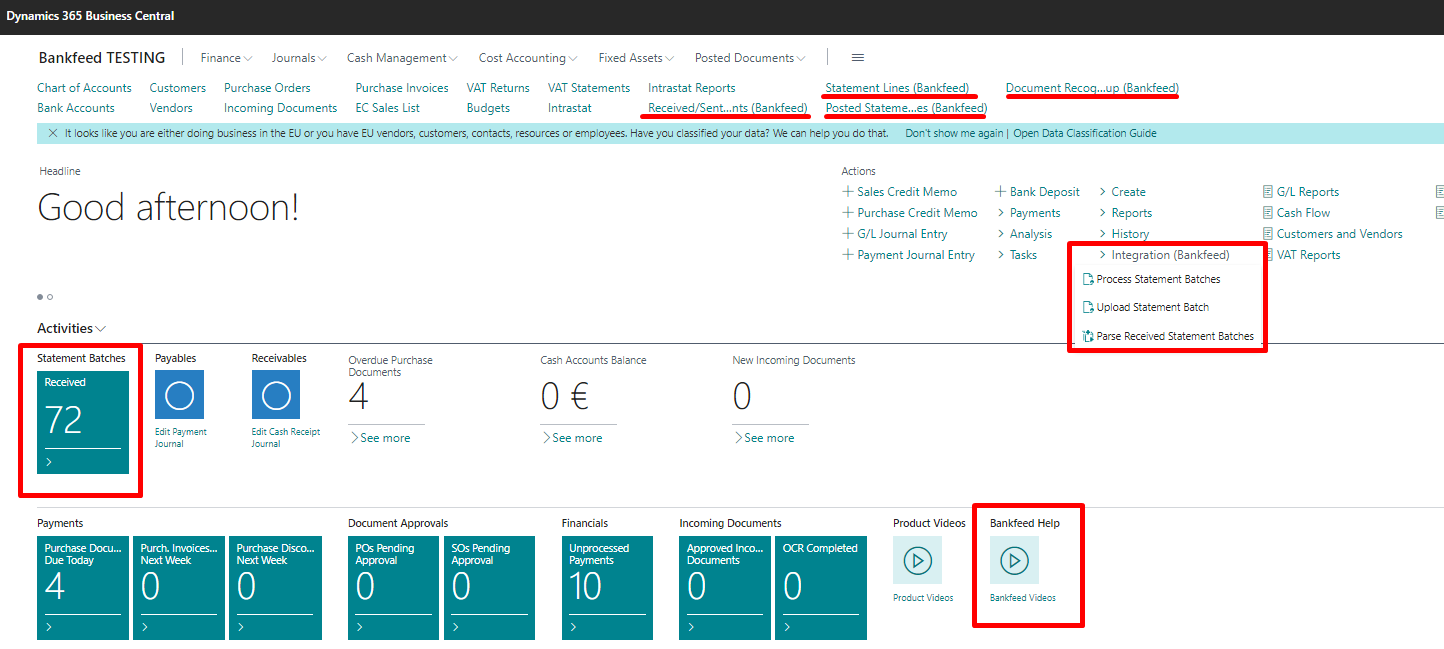 All functions, records and other related actions and pages can be found using Search and added to the desired Role via Personalization.
---
What's Next